"Sweet and garage-ish…fun for fans of this kind of guitar-strummy music "
Illinois Entertainer"
Instantly reminiscent of some of best groups of the 60s"
gyrlsrock.com

"Drawing on her deep understanding and appreciation of sixties-era folk/ country-rock and seventies singer/songwriter sensibilities, Pamela's lyrics are insightful and her musical arrangements confident. ... a warmth and an urgency to her music that cannot help but draw the listener in... A rare treat."
John Einarson, rock historian, journalist (MOJO Goldmine), biographer (Gene Clark, Buffalo Springfield)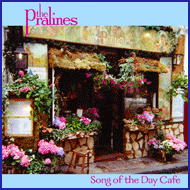 Led by singer-songwriter Pamela Richardson, the Pralines blend rich slices of Americana with a decidedly 60's flavor. "Song of the Day Cafe" features sterling performances throughout and beautiful arrangements. Guest musicians weave in and out of the recipe to enhance the subtleties of Richardson's songwriting.
Whether the Pralines are serving up a ballad or stirring things up with a rocker, listeners are in for a treat. Like the chewy confection from which The Pralines draw their name, Song of the Day Café is guaranteed to stick in your head. Bon appetit!
http://thepralines.bandcamp.com/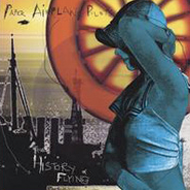 The ten songs on the Paper Airplane Pilots' sophomore effort, "Western Automatic Music," deliver not only great hooks, lyrics and arrangements that made their debut a fan favorite, but also a literate depth and sonic cohesion that is sure to make this one a true power pop hallmark.
One can only wonder what new summits lie in store for this band in the near and far future, but if "Western Automatic Music" is an indication of things to come, the Paper Airplane Pilots are well on their well to building a rare and exceptional body of work.